Book your VIP Golf Green Fees BEFORE your Tee Times to ensure the course has inventory available.
Login with Username & Password
USERNAME is your Last name and Member ID # combined.
(Example – Smith82434)
Your password is provided when you register. Make a New Booking
Select 'MAKE A NEW BOOKING' to begin.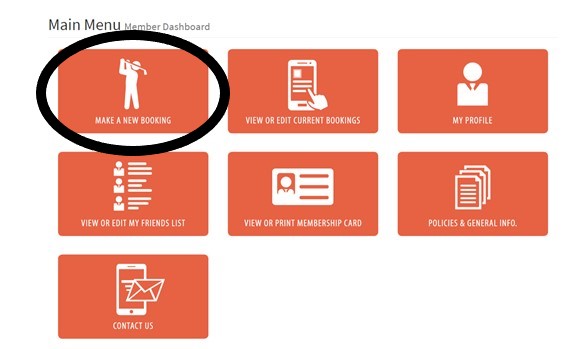 Select Date and Region
Click View Courses.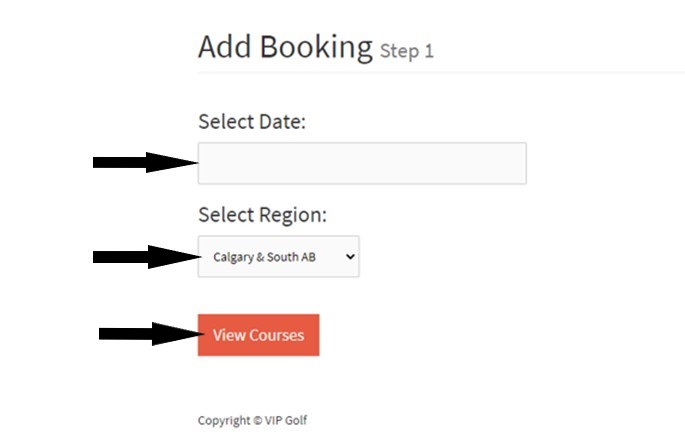 Select Course
A selection of courses will show in alphabetical order. There is KEY information on each course tile that will inform you of:
Rates & amenities included in the Preferred Green Fee (Cart, Range etc.).
Special instructions for booking the Tee Time with the course.
How many days in advance you may book the Green Fee/Tee Time.
How many Green Fees [Slots] are available on that day.
Find your course of choice, review the details and click "Hold Slot" to continue.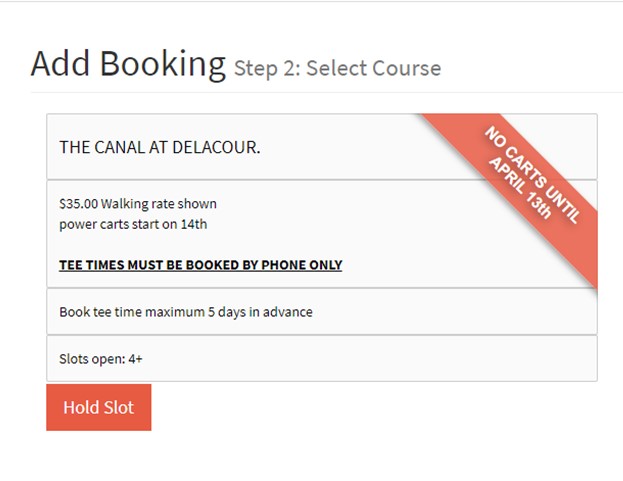 Holding a slot reserves a Green Fee in your name at the course/date selected.
Add VIP Golf Members
Book for other VIP Golf Members that are playing with you. You may add up to 3 VIP Golf Members to your booking.
(NON-VIP Golf Members cannot be added here. They will check in at the course as a public player.)
Select the down arrow on "Slot #2".
Select the VIP Golf Member.
Repeat for Slot #3 & #4 (if required).
If a Friend does not appear in the dropdown menu*, you will need to add them to your Friends List first. You can do this from the Main Menu (their ID# is required).
*Friends that do not appear in the dropdown menu (1)may already have a booking on that day, (2)may need to resolve account issues, or (3)may not be authorized to be book that course.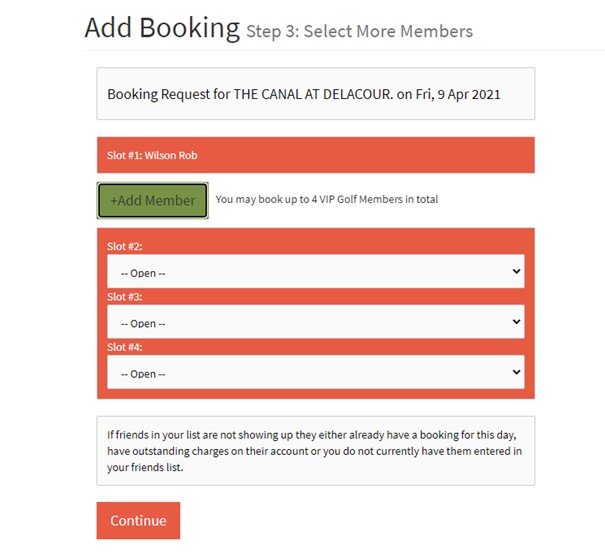 Book Tee Time
You will have 15 minutes to secure a Tee Time DIRECTLY with the course.
If you (1)secure a Tee Time with the course or (2) already have a Tee Time booked:
"CLICK THE GREEN BOX TO CONTINUE"
If for any reason cannot secure a Tee Time:
You are booking a Tee Time directly with the course as a public player. You are not required to provide your VIP Golf account info.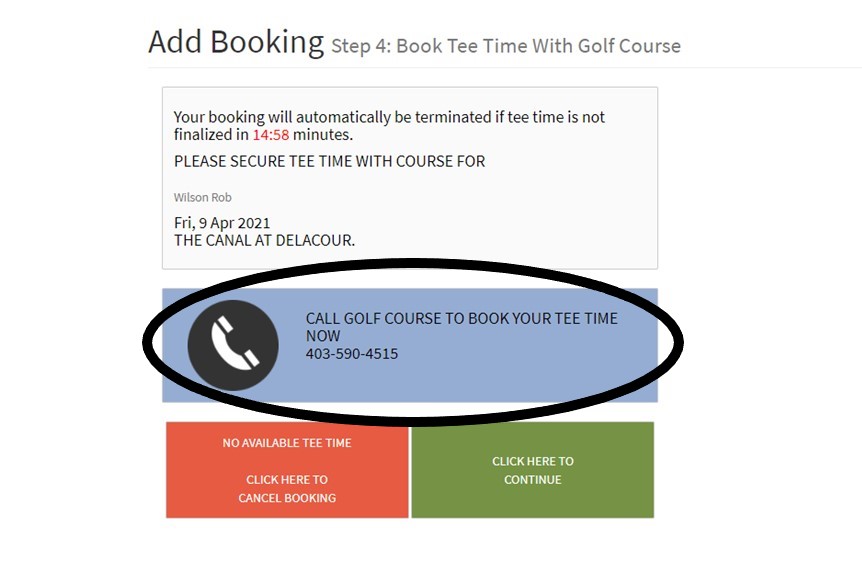 Finalize Booking
Last step to finalize your booking.
Enter your Tee Time details.*
Agree to the VIP Golf Policies.**
Check off any disclaimer boxes.***
*Entering your Tee Time is for your reference only. If you are off by a few minutes, don't worry about it as this is simply a reference tool for you to look back on.
**It is a Member's responsibility to know VIP Golf Policies as they are strongly enforced.
***Ensure you have booked accordingly to any disclaimers. Not complying with these could result in inadvertent charges at the course or denied use of your Membership for that booking.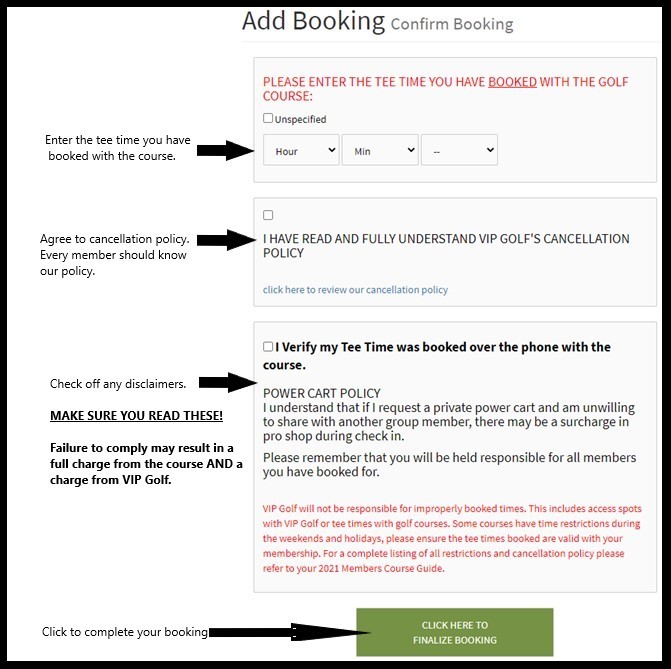 Course Check-In
Let the Pro Shop know you're a VIP Golf Member & flash your photo ID.
Payment is processed through your VIP Golf account so there is no need to pay at the course.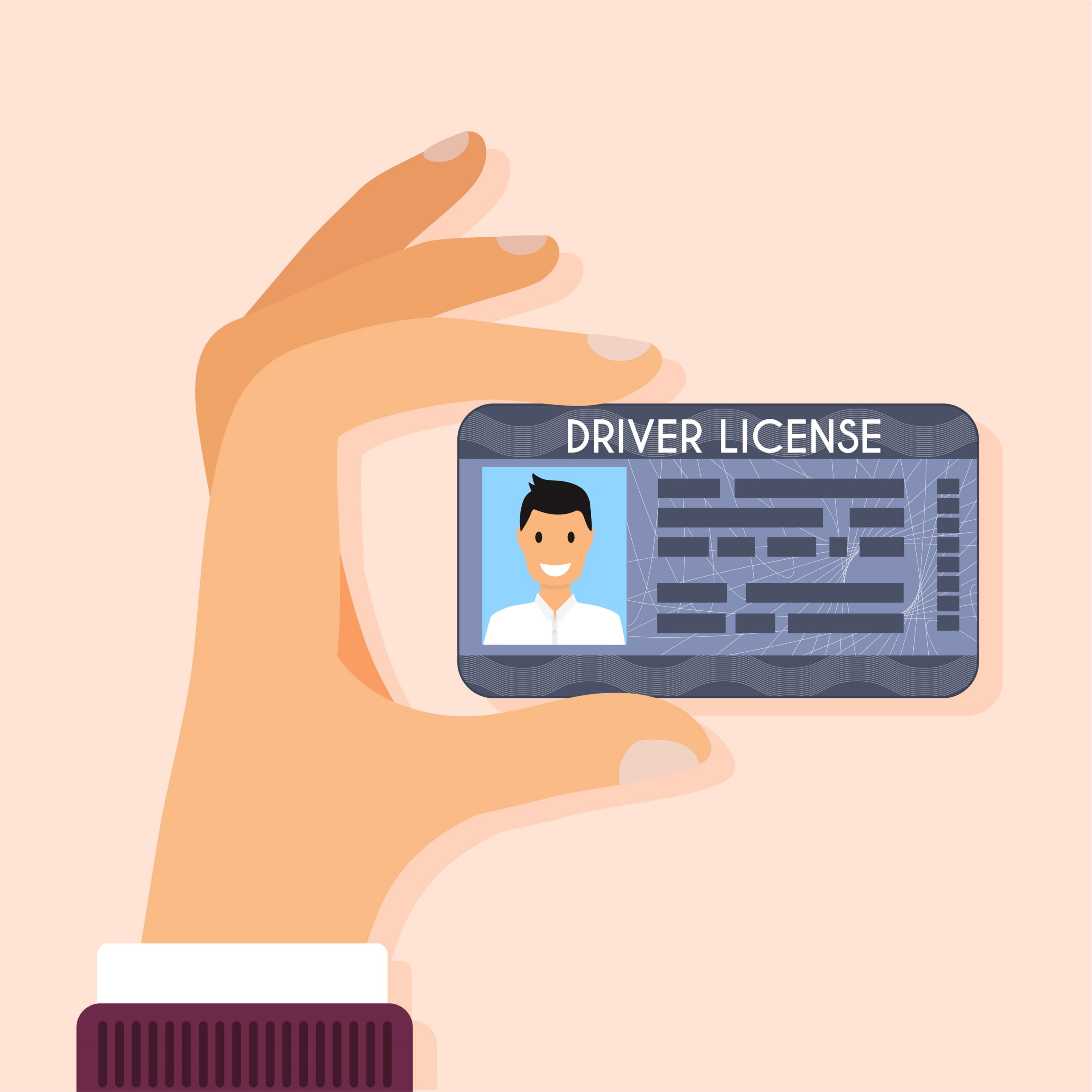 CANCELLING A BOOKING
Follow the easy steps below to make your VIP Golf experience quick and easy!
Cancel Tee Time with Course
SELECT VIEW OR EDIT CURRENT BOOKINGS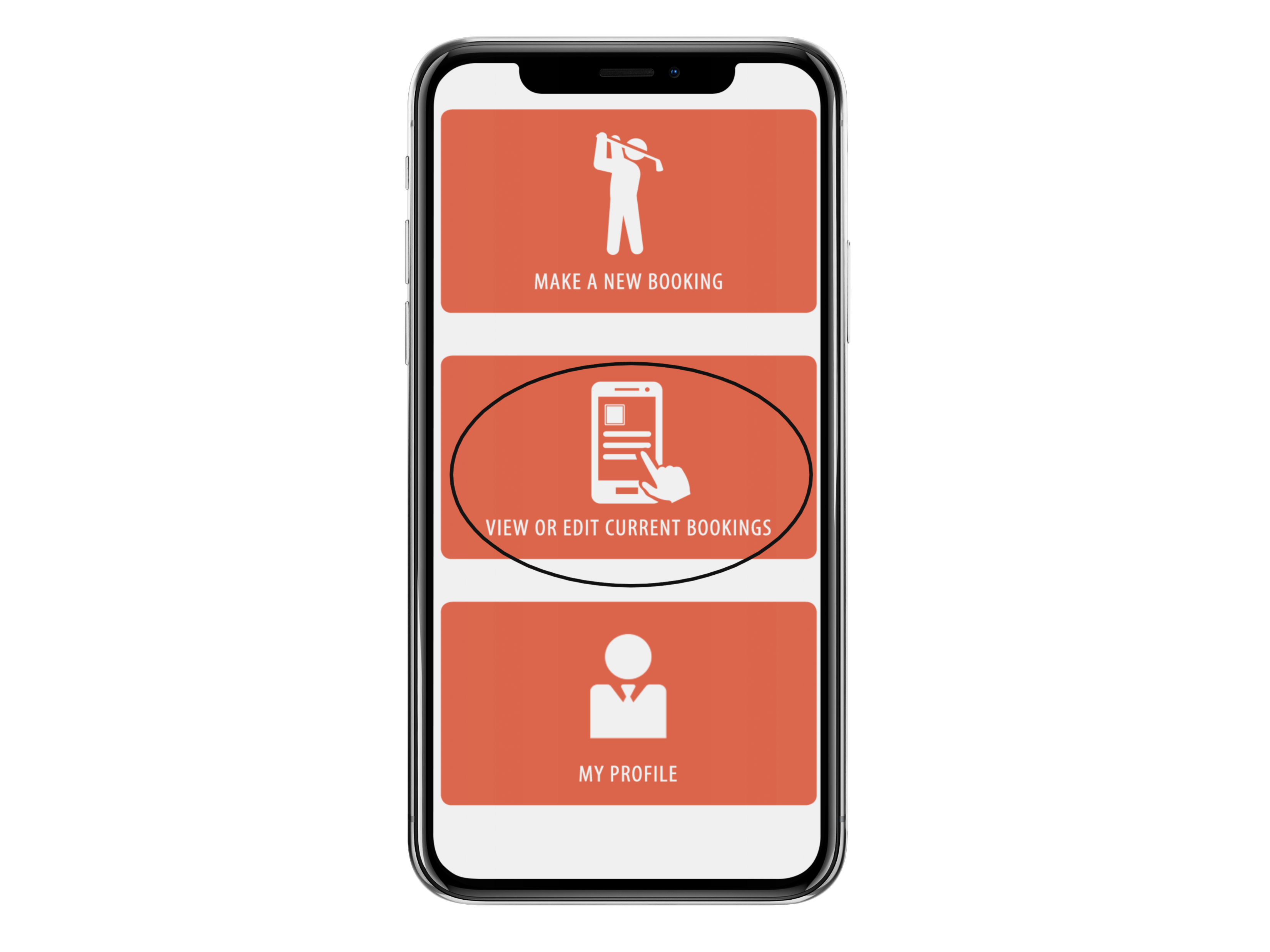 -You may only modify bookings that are outside of the cancellation period which may vary from course to course.
-Our standard policy is any cancelation must be made BEFORE 5pm one day prior to a booking.
For example, to cancel a Wednesday day booking, it must be done before 5pm Tuesday evening.
If you are cancelling inside our allowed period, you must call VIP Golf Administration to request a cancellation for these bookings.
CANCEL YOURSELF or YOUR GROUP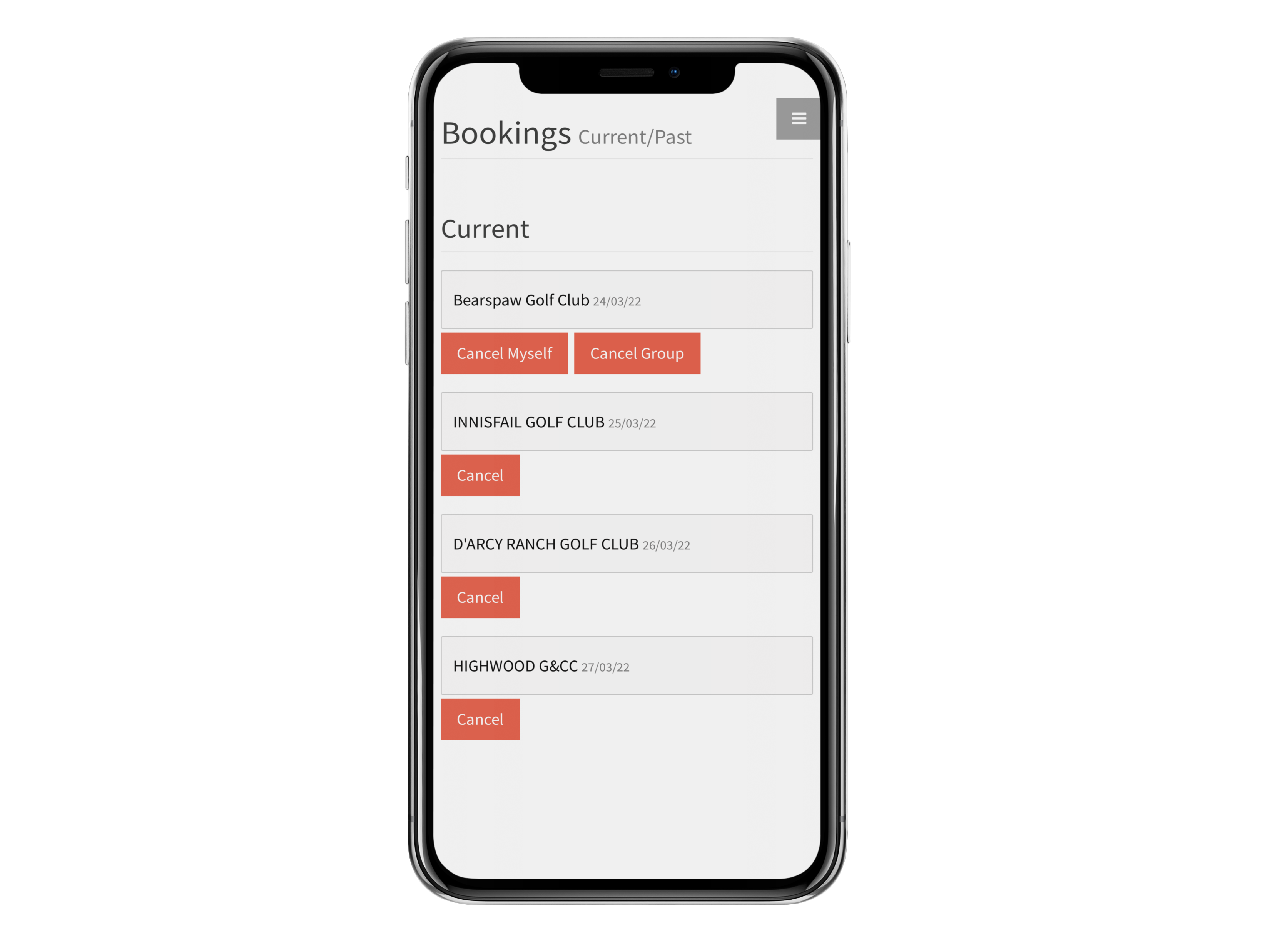 As simple as it gets!
"CANCEL MYSELF" – ONLY CANCELS YOU.
"CANCEL GROUP"  – CANCELS ENTIRE BOOKING.
*If you made the booking online, ONLY you will have the ability to "CANCEL GROUP".
DO NOT FORGET TO CANCEL YOUR TEE TIME WITH THE GOLF COURSE!
*Cancelling must be done just as the booking was made. Cancel the tee time with the course and cancel your green fee with VIP Golf.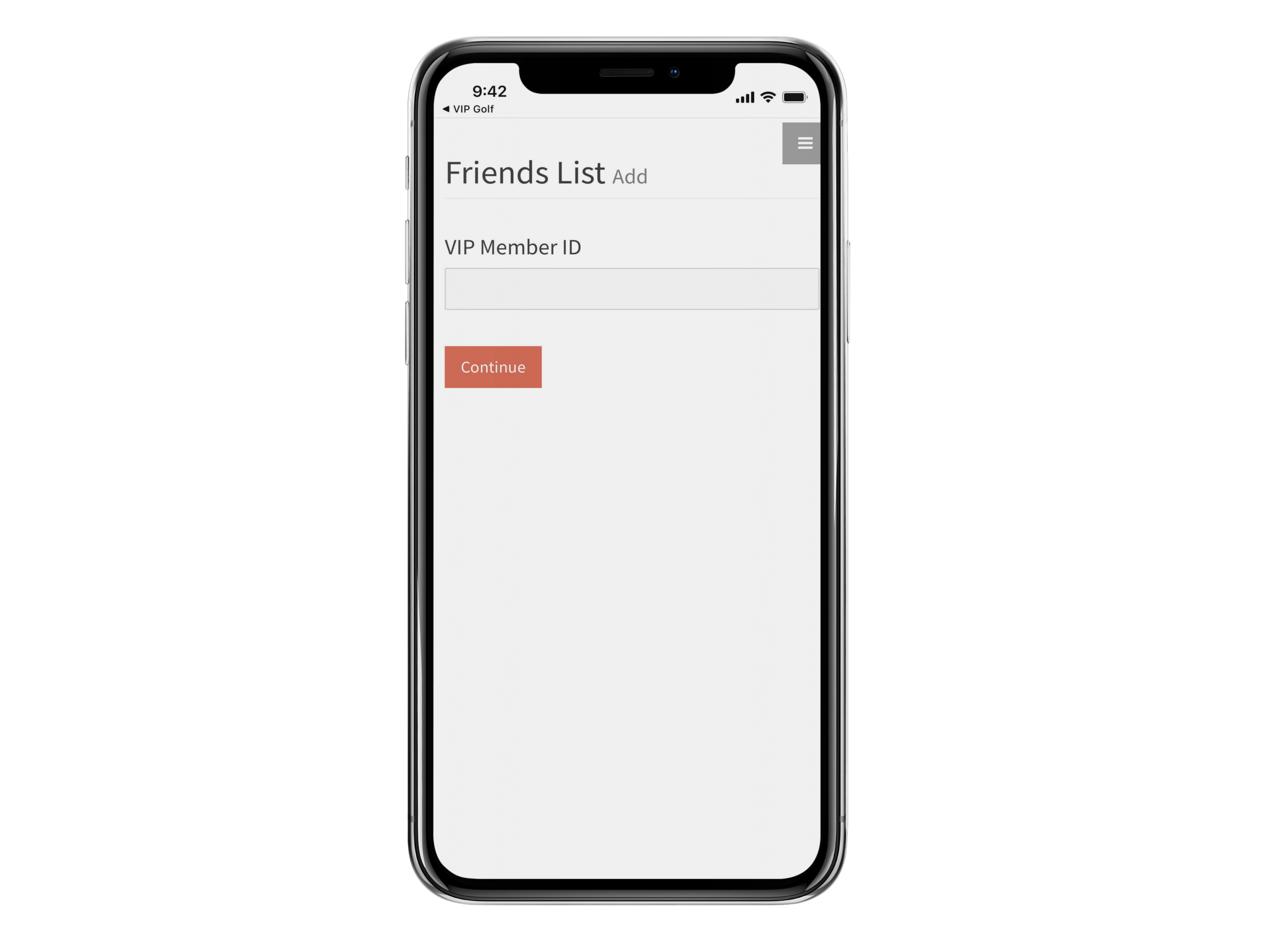 FRIENDS LIST
Click your menu button and select "View Edit Friends List"
-Add your fellow VIP Golf members into your Friends List! You will not be able to book for anyone who is not in your list.
– Search by member number (You will have to ask friend for this info)
– A common question is why a friend does not show up when booking. Normally this means that person is already booked somewhere on the day in question. If this happens, it's always best to check with them before calling VIP Golf Admin.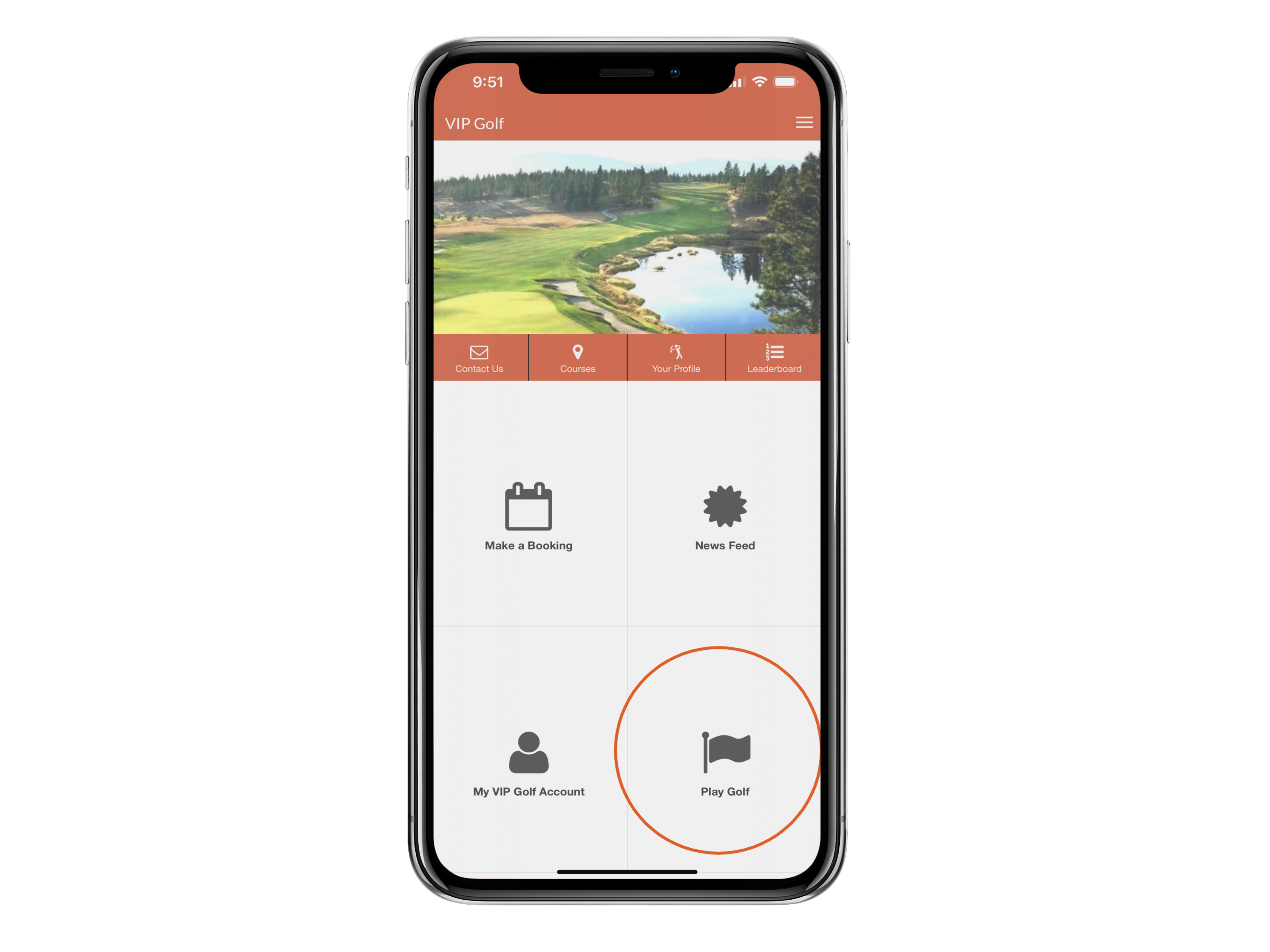 SCORE TRACKING – OFFCOURSE.CO
Click play golf and then register with our partner Offcourse.co
Your VIP Golf app will track and store all your scores throughout the season!
Calculate your handicap through this feature partner.
In app gps works on all courses world wide!
If you want to get more serious about tracking and handicap, you may purchase Golf Canada at 20 % off thier Public Players Card.
MODIFYING A TEE TIME
All Tee Times are made directly with the golf courses unless otherwise specified.
If you modify a tee time with the course and would like to update your booking view on our app, please call in to our administration.
The Tee Time you enter into this app is only for your reference and a quick view for your to check on current bookings and times YOU HAVE BOOKD WITH THE COURES DIRECTLY.
Please remember, VIP Golf is selling you the GREEN FEE not the Tee Time, you are responsible for that unless otherwise specified.
CHECKING IN AT THE COURSE
CHECK IN AS A VIP
When you arrive to the course be prepared and have ID.
CHECK-IN FOR YOUR TEE TIME.
ANNOUNCE THAT YOU ARE WITH VIP GOLF.
PRODUCE A VALID PHOTO ID LIKE A DRIVERS LICENSE.
The shop attendant will verify that you have booked through us at VIP Golf by checking our authorized list of members we send them.  As long as you have booked through us your good to go.
No payment due in the shop, we will bill you through your VIP Golf account that day.
NEVER SHOW UP TO A COURSE WITHOUT YOUR EMAIL COMFIRMATION!
If you are attempting to check in at a course as a VIP Golf Member without having booked through VIP Golf or having a confirmation email from VIP Golf, you will be required to pay FULL Rate to the course at check-in. This may also affect your membership status and booking privileges with VIP Golf.
TROUBLESHOOTING & SOLUTIONS
Open the tabs below to trouble shoot the question.  If your still having trouble please call us at 1-866-520-4653 or email us at playgolf@vipgolf.ca.
The email associated with your account must match exactly and correspond with your membership number.  We don't want to give anyone access to your golf!  CLICK HERE and we will send you your login info ASAP.
Are you a LAST MINUTE CLUB MEMBER? If so you are limited to booking up to one day in advance only & to certain courses.  Try booking for the same day or tomorrow and your authorized courses will show up.
This means all our allocated green fees for the day in question have already been reserved by other members.  You will either have to book another course or unfortunately pay for a regular green fee at check-in.
You may check back in from time to time to see if there have been any cancellations or call us to go on a waitlist for that course and day.  Our tee sheets are live!  If anyone cancels, it is instantly updated and opens up again.
The tee time you enter into the VIP Golf App is for your reference only.  It has no bearing on the actual tee time you have booked with the course.  You may change the tee time listed in your app however changing that DOES NOT change the actual tee time at the course.